QUALITY FABRICS FOR HOME & HOSPITALITY.
Specialized in technical textile development, textile import, & distribution with select product offerings for the design trade.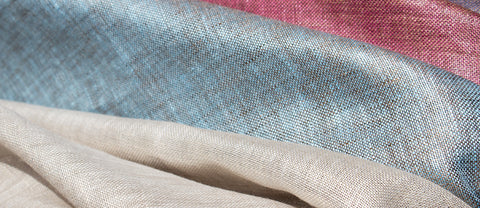 Dusk Glazed
An elegant linen sheer with tons of personality and three colour yarn processing, making for a stunning drape with a slight shimmer. This collection makes a bold statement with colour not often seen in sheers, providing an unique window dressing solution for contemporary spaces. Lined with classic voile sheer for ultimate performance and stability.
Dusk Linen
The perfect natural sheer, allowing light to penetrate while still adding a touch of softness to your design. Use this breezy pure linen sheer to create that clean, breathable look and feel.