QUALITY FABRICS FOR HOME & HOSPITALITY.
Specialized in technical textile development, textile import, & distribution with select product offerings for the design trade.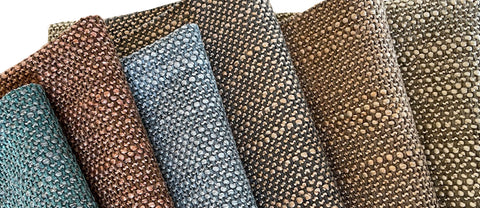 Amorevole
A stunning duo of yarns creates this collection of stylish weaves in an exciting arrange of on trend colors from vibrant to neutral, each with its own unique color combination. The character of the Amorevole has a chunky structure with a slight lustrous sheen that has a boucle like effect. Woven from linen yarns with a super soft hand that are highly durable and performs beautifully for upholstered furniture pieces for both residential and contract applications.